Overview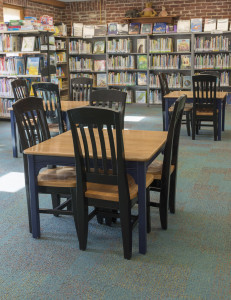 Small Libraries Create Smart Spaces is a new program that will support 15 small and rural public libraries from across the country as they reimagine and reconfigure their libraries into smart spaces. These small U.S. public libraries have been selected to participate in this project led by OCLC in partnership with the Association for Rural and Small Libraries (ARSL). The libraries, chosen from 106 completed applications, are located in 12 different states and serve communities ranging in size from 1,000 to 21,000 people. This two-year program is made possible by a National Leadership Grant from the Institute of Museum and Library Services and is implemented in partnership by WebJunction and the Association for Rural and Small Libraries.  Learn More!
What's a smart library space?
Smart library spaces are places designed to meet the needs and desires of diverse communities. Smart spaces are where discovery and community intersect, fostering social connection among people of all ages by providing active learning that encourages exploration and play.
How will the Tucker Free create this smart space?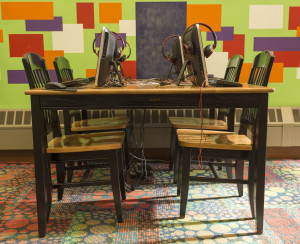 The Tucker Free will begin by reaching out to engage community members in the vision and the plan for the space. Prototypes will be created and tested with patrons, and we will create action plans to guide our comprehensive space and service transformations. We will also gather community feedback regarding use of the space once it is transformed.
2017 Timeline of Grant Participation Events
Pre-assessment survey – January 23, 2017
Library and Community Photographs – January 25, 2017
Online community of practice – February 1, 2017

First live online meeting – February 13, 2017 at 11:00am Pacific