LOOK NO FURTHER
Find all your entertainment needs at TFL
Tucker Free Library – reflecting on our history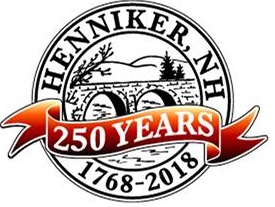 Fannie W. Bennett, Librarian & Carrie F. Bennett, Assistant Librarian (pictured in photo)
LIBRARY HISTORY FACTS:  Fannie W. Bennett was the librarian from 1921 to 1955.  During her time as the librarian, the Tucker Free Library transacted its first INTERSTATE INTERLIBRARY LOAN (1932).  Story time was cancelled and the library was closed for a period in 1940 because of Scarlet Fever.  In January of 1941 the library was closed at 7PM instead of 8PM to conserve light and heat.  In was again closed in 1945 on Thursdays through the winter because of fuel shortages.  In 1946 NEC was established.  Tucker Free Library trustees extend facility to students and faculty. Fannie Bennett retired on August 31, 1955 after serving 34 years as the director.
In his June 2, 2016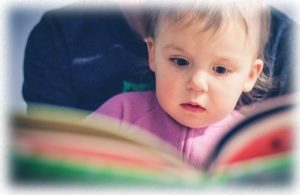 OP-Ed piece in the NYTimes, Nichols Kristof, expounding on the state of our children shares the research of Roger Thurow. Thurow writes that the best metric of child poverty has nothing to do with income, but how often a child is spoken and read to. He writes that by the age of 4, a child of professionals has heard 30 million more words than a low income child. 
After reading this OP-ED piece library administration came up with three programming goals: 1) to offer family programs on Sunday, 2) to promote the 1000 Books before Kindergarten program and 3) to start a Lapsit program at the Tucker Free Library.  Later this month, we will achieve our third and final goal!  Coupled with our hugely popular weekly story time and summer reading programs, these new initiatives bring a wider variety of opportunities to the Henniker community.
Knowing tha
t we CAN make a difference in the lives of our children, library staff have been preparing to offer a LAPSIT program for our tiniest community members.  Targeting children between 0-2 years of age, library staff will present a variety of activities that will help parents establish a reading relationship with their toddlers.  The primary goal of the program is to build the attention span of the children so they can actively participate in our advanced programs.  Several of our objectives include helping new parents by demonstrating the different ways language skills can be developed, using repetitive activities to teach basic listening skills, and including tactile stimuli as well as music/motion to foster the attainment of developmental milestones.
Kristof concludes that in the first 1,000 days of life, we have a chance to shape the future and improve the world of a child. The Tucker Free Library has taken up the charge, working to improve the lives of our town residents and therefore our community.  Let's make sure that our kids hear 30 million words before they turn 4!
NPR'S BOOK CONCIERGE — 2017 available at TFL Today