LOOK NO FURTHER
Find all your entertainment needs at TFL
Tucker Free Library – reflecting on our history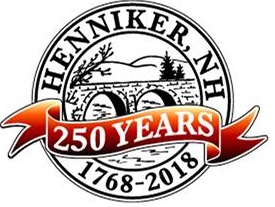 When the residents of Henniker voted to accept the gift of George Tucker at the 1903 Town Meeting, they formed not only a Board of Trustees to oversee the operation of the completed library, but also a building committee to steer the planning and construction of the new facility. It has been recounted that the committee toured several different libraries in the area and all were in agreement that the preferred libraries were in Randolph, VT (Kimball Public Library) and in Jaffrey, NH (Clay Memorial Library). Upon investigation it was discovered that both libraries were in fact designed by H.M. Francis of Fitchburg, MA. The building committee then contacted Francis and later hired him to design the Tucker Free Library.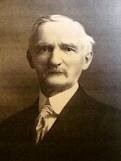 The architect, Henry Martyn Francis (1836-1908), was born in Lunenburg,MA in 1836.He assisted in surveying for the Croton River aqueduct which supplied water to New York City. He then studied architectural drawing and served an apprenticeship under Alexander R. Estey, a Boston architect.  Eight of his buildings appear on the U.S. Register of National Historic Places. Additionally, he is the documented architect of many residential homes and civic buildings in Fitchburg, MA.  Francis was responsible for designing 15 libraries in Massachusetts, New Hampshire, and Vermont. These buildings were all variations of his 1884 Fitchburg library plan; each combined the design elements in a unique way. Like many Victorian architects, Francis was influenced by the Romanesque style of Boston giant Henry Hobson Richardson, reflected in round arches over the deeply recessed doorway and above the column-sided windows, rough-faced stone contrasting with horizontal bands of trim and horizontal groupings of windows.
The blueprint is a copy of the original architectural drawings.  Additional elevations and interior floorplan drawings can be seen at the Tucker Free Library.
TUCKER FREE LIBRARY 2017 TOWN REPORT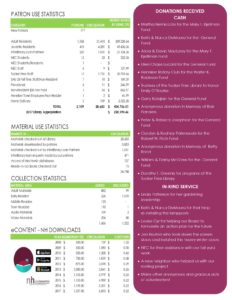 During the next year trustees hope to complete an architectural study of the Tucker Free Library. Several factors have prompted this inquiry: an aging chairlift, the need to keep our children safe while in the library, the lack of an official programming space, and a recurring demand for public meeting space.
We are asking for $10,500.00 to conduct this architectural assessment. The goal of the study is to provide guidance on how we can better use our building; determining the feasibility of replacing the lift, adding handicapped bathroom facilities, creating a dedicated programming space, and making available the meeting space that has been requested by town residents. The trustees will be seeking the input of the community, working to create a building plan that will accommodate the needs of our town while honoring the aesthetic of Tucker Free Library.  READ THE COMPLETE REPORT HERE
TUCKER FREE LIBRARY – PROGRAMS MAKING A DIFFERENCE
On Sunday February 11, 2018 the heart of this ole library director was lightened by the performance of Lindsay Aucella and her puppet pals.  Pig, Walter, Betty, and Louis enchanted the audience from the very first to the final moments of the SUNDAYS AT THE LIBRARY PROGRAM! There were about 45 people in attendance, the vast majority were children who

....... Read More »

Working at the town public library is a great opportunity. Some of the most special moments come as a result of numerous interactions with patrons and staff. Joys and sorrows, births and deaths, laughter and tears have all been shared across the desk in my office with staff members and across the circulation desk with patrons. It is on those

....... Read More »
AVAILABLE TODAY — 2017 FINALISTS NATIONAL BOOK CRITICS CIRCLE